INSURANCE COMPANY BULLIES.
Wyoming
Personal Injury Law Firm
We fight insurance company bullies.
We fight insurance company bullies.
Whether from a car accident, a slip-and-fall accident, or another type of mishap, injuries can be severe. If they were the direct result of another person's negligence, you have the right to file suit against them, to try and get the monetary damages you deserve.
Medical bills, lost wages, and even intangible damages like pain and suffering or loss of quality of life can all potentially be recoverable, depending on the specific facts of your situation. An experienced Wyoming personal injury law firm may be of help.
Even if you decide to file suit against a negligent actor, navigating the legal system can be overwhelming if you do not know where to turn. Negotiating with an insurer or opposition lawyer is intimidating, and those who try to do it themselves very often miss out on getting the amount of money they deserve.
You deserve an attorney and a law firm that puts you first and never treats you like a number. Enlisting an experienced personal injury law firm in Wyoming can help ensure that your rights are protected while you try to get compensation.
Freeburg Law, LLC has been handling personal injury and
criminal defense
matters for long enough to know how to attack them in order to get results. If you have been injured because someone else was negligent or reckless, contact a Wyoming injury attorney at Freeburg Law, LLC today via the contact form on our site, or by phone at
(307) 200-9720
.
View all practice areas for:
Case Studies
Attorneys That Succeed
Motor Vehicle Accident Case Study
We travel to courthouses throughout Wyoming and Eastern Idaho. We represent clients in Jackson and from Rock Springs to Cheyenne. In Idaho, we tend to stick to the Counties and towns near the Snake River. We also have a robust practice in Yellowstone and Grand Teton National Parks.
Testimonials
Client Reviews
I absolutely 100 percent recommend Freeburg law.
I absolutely 100 percent recommend Freeburg law and my personal lawyer Ethan Morris. Being from another state once they were on the case they did everything to make me feel the ease of the burden of the charge I received. I don't know how I would have handled it without their help from 500 miles away. The sentencing I received was minimal and I was happy with the entire process. Ethan made me feel as if I just made a small mistake on my part and he would handle everything for me within his power. They were well worth every dollar. Strongly recommend as a DUI attorney.

DAVID A.
They do an outstanding job for their clients.
I've worked on many civil and criminal cases with Freeburg Law over the years, some going to trial, many settling out of court. They do an outstanding job for their clients. They put in the time and resources needed to present the best possible case. Most importantly, they care. Easy to work with, top-notch trial lawyers. I'd highly recommend them for any civil or criminal case.

TODD B.
The team at Freeburg Law will LISTEN to you.
I hired this firm due to the positive reviews. Ethan did not let me down. He fought for me and my case was dismissed. The team at Freeburg Law will LISTEN to you. They will believe you and do the very best for you. Someone will answer the phone even on a Sunday morning. They will reply to every email, and answer every question no matter what. They will have your back.

ERICA B.
The team at Freeburg Law will LISTEN to you.
Alex Freeburg is an excellent attorney and Teton county is lucky to have him. Throughout the duration of my case, he maintained excellent communication with me, providing every detail and explaining every juncture as they arose. Alex is a dogged advocate but has a big heart as well. I would recommend him to anyone.

JOSEPH P.
I'm writing this recommendation for Attorney Alex Freeburg.
There are so many positive words I could say about Mr.Freeburg! I can only thank divine guidance for leading me to him! What a powerhouse! His opening argument was amazing! Mr. Freeburg kept me informed as to what was going on every step of the way. He was very thorough in planning for my defense. His delivery in court was very calm, methodical, and expertly delivered! I can't even explain how grateful I am that he was there for me! I was found not guilty in federal district court. I am now a freeman, able to resume my career as a Navy hospital corpsman! I plan on doing everything in my power to make Mr. Freeburg, my family, and the Navy proud of me. Thank you so very much, Attorney Freeburg! Hooyah Freedom!

SAILOR SMITTY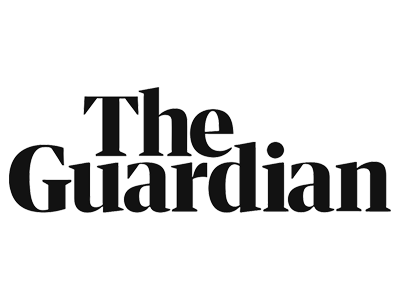 Your Legal Guide to Wyoming Car Accidents
This guide explains how to handle your Wyoming Car Accident case.
7 Things To Do If You Have Been Arrested for DUI in the Tetons
If you have been arrested for DUI in Teton County or the Town of Jackson, there are a handful of things you need to be thinking about right now.
Understanding Your Charge for Possession of a Controlled Substance in a National Park
A federal marijuana charge carries with it special consequences. Learn how to fight your case and win.